Property Rental Stamp Duty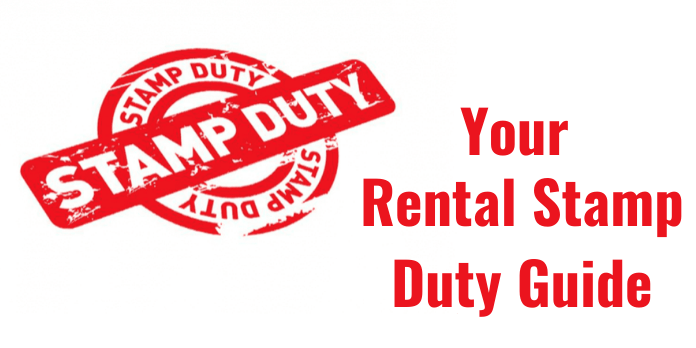 Property Rental Stamp Duty - a tax payable when sign a lease over a period of time from a landlord in Singapore.
You have just arrived in Singapore and found a place to stay for the next 12 months. Or you could be a local, looking to rent a place to call home while your new house is being built.
Regardless of the situation you are in, essentially, when you are renting a property, be it a room or the whole unit, you are a tenant.
As a tenant, after all the paper work is done, the landlord or the agent is most likely going to tell you that the rental stamp duty is be paid.
What is property rental stamp duty?
Stamp Duty is a tax on dutiable documents relating to any immovable property in Singapore. There are three types of dutiable documents as defined by the Inland Revenue Authority of Singapore (IRAS).
They are:
Lease / Tenancy Agreements for Properties
Transfer Documents for Properties, and
Mortgages for Properties
For the purpose of this blog post, I shall be focusing on the Lease / Tenancy Agreements for Properties. The Tenancy Agreements for Properties are document signed when you rent a property.
The rental Stamp Duty is calculated on the actual rent or market rent, whichever is higher.
How much is stamp duty on a rental agreement?
If the annual rent is more than Singapore Dollars One Thousand (S$1,000), and the lease period is 4 years or less, the rental stamp duty rate is 0.4% of total rent for the lease period.
For example, if the rent per month is S$2,000 and the lease is for 12 months, the annual rent is $24,000. Hence, the rental stamp duty is 0.4% x $24,000 = S$96.
Visit our Ming Property Rental Stamp Duty Calculator ​to determine the rental stamp duty payable.
Who pays property rental stamp duty in Singapore?
According to IRAS, the party who is liable to pay rental Stamp Duty is usually stated in the agreement.
When the terms of the document do not state who is liable to pay Stamp Duty, tenant shall be the party liable for Stamp Duty.
When is the rental stamp duty paid?
According to IRAS website, you are required to stamp a document before you sign it. However, if you have already signed it and stamped it within the following timeframe, NO penalty will be charged.
Timeframe - No Penalty
Within 14 days after signing the document if it is signed in Singapore or

With 30 days after receiving the document in Singapore if the document is signed overseas.
Do I have to pay rental stamp duty?
It is an offence to use a document for which the rental stamp duty has not been made.
A penalty of up to 4 times may be imposed on documents that are unstamped, stamped late or insufficiently stamped.
What is the late payment penalty of rental stamp duty?
Delay in Payment Not Exceeding 3 Months
A penalty of $10 or an amount equal to the duty payable, whichever is greater, will be imposed for late payments not exceeding 3 months.
Delay in Payment Exceeding 3 Months
A penalty of $25 or 4 times of the duty payable, whichever is greater, will be imposed for late payments exceeding 3 months.
What if rental stamp duty is not paid?
Demand Notes for Late Payments
Actions will be taken against taxpayers who do not pay their Stamp Duty on time or fail to pay altogether.
A Demand Note will be issued to inform taxpayers of the penalties when the payment of Stamp Duty is not made by the due date.
Where can the documents be stamped and paid?
You can stamp your documents at any of the following
How to verify the authenticity of the Stamp Duty Certificate?
Log in to the e-Stamping Portal to perform an online check.
The stamp certificate contains several information such as the document reference number, stamp certificate reference number, document description, property address, amount paid and names of parties in the document.
Cross-reference the details and confirm the information is accurate.
How we can help you?
We have covered some of the more important questions on rental stamp duty. We hope you find them useful.
If you require more assistance and a service to help you find tenants or to look for a new place to call home for the next six months or more, please feel free to get in touch with us.
Some of our rental listings available can be found here and if you do not find what you are looking for, give us a call or drop us a note anytime and we will connect with you as soon as we can.
Until the next time, stay cool and stay happy.
Updated: 05 November 2019
Disclaimer: The above is for your information only. It is subjected to change as and when the authorities decides to change them, without prior notice. While we do our best to keep the information as accurate as possible, it is by no means complete and error-free. Use of the above information is at your own discretion.