Experienced Property Agent in Singapore.
Let's explore your Real Estate options and plan your asset progression.

Let us do the work for you.
We are one of the top producing property agents in the largest real estate agency in Singapore. Working hand-in-hand with you, we find you your dream home, locate your ideal buyers and help you make informed decisions before you take any actions in real estate matters.
Find Your Dream Home
Property agents plays an important role in your property purchase. Many new launch condos, which do you choose? Which property is a value-buy? How do I minimise risks? We find the right property for your ideal home.
Locate Your Ideal Buyers
Buyers are looking for properties to buy. How to attract their attention to view your property and make a sale? We make the property selling process simple for you.


Make Informed Decisions
You may think you cannot buy a property in Singapore. But, our experience has shown sometimes, buyers made presumptions and do not have access to complete information. We open up all channels for you to explore.
Your Advantage with Us
We are one of the top-producing property agents in Singapore, offering you a one-stop service in real estate for any property types in Singapore. You will have access to
Why Ming Property?
Singapore property agents requires license to operate within the real estate industry. We are certified and licensed realtor who has successfully helped many clients in property related matters in Singapore. With Ming Property, you get
A Team that Delivers
Driven by the passion to help ordinary folks to create wealth and asset multiplication in Real Estate , we strive to deliver exceptional professionalism and quality of service to you as our client. We aim to ensure your decision making is well-thought and covers all important checkmarks. Our goal is to ensure your transaction process is smooth, within timeline and to assist you in achieving the best possible results .
Ming Property is a team of highly qualified professional property agents lead by Tan Hui Ming, also known as Ming, Associate Division Director of Propnex Realty Pte Ltd. We are part of Powerful Negotiators Group, the number One team in Propnex.
This property website is designed to cater for property buyers, property sellers, property investors and agents alike.
If you are looking to sell your property, be it property types from HDB flats, landed property, commercial property, condominiums, apartments and privatised Executive Condominiums (EC), we help you advertise, market and look for potential buyers who would like to buy your property.
If you are looking to buy a resale property such as a condominium, landed property or a HDB flat, we make all arrangements to help you view the property for sale and answer any questions you may have to make proper buying decision.
If you are looking for a new launch condominium or an Executive Condominimum (EC), we have a comprehensive list of projects available. We are able to market any of those new launch projects, regardless of marketing agencies.
Buying and selling a property is often very stressful as it has many factors to consider before making a decision. We aim to help lighten that stress for you. Our objective is to ensure your interest is looked after and we aim to simplify the many "roadblocks" you may face in this journey.
We strive to provide a comprehensive list of service to you and assures you exceptional quality of service at all times.
 Our mission is to extend our experience and knowledge of Singapore property market to all valued client so as to enable you to make informed decisions.
Testimonial Speaks a Thousand Words
The good words from a valued client always conveys the experience and interactions they had with us. It gives us the confidence that we're serving you well. Their words reflects the trust they have in us and that credibility goes beyond the words they have for us.
What our client say about us?
"Professional and Reliable"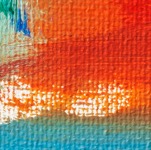 We have first hand experience of your very professional and reliable service! Thank you!
"Excellent and Efficient Service"
One of the problems I faced was finding a good tenant in a weak market. As it is the first time I'm renting out my apartment, I'm also not familiar with the procedures for renting out the property.
I'm so glad to have been introduced to Ming as she has extended an excellent and efficient service to me. Everything was well taken cared off. She understands the needs of the clients and does her best to help.
I would recommend Hui Ming to anyone who needs to help on any real estate related matters. She is trustworthy, reliable and efficient. She is sincere in helping out, patient and prompt in answering queries. She is organised and does whatever is required. She has the interests of her clients at heart. Importantly, she has the contacts to close deals even in a weak market.
Thanks for your help, Ming and Francis!
A Property Agent's Success is our Priority
Many property agents gave up their real estate career after giving themselves some time in the industry. Reasons are varied. But in team Ming Property, we strive to guide our agents with the best in experience and knowledge. Grooming our agents with our business and top producer mentorship program to achieve a greater success as real estate salesperson is our priority. We provide you with a systematic career progression that suits your capability. Get in touch with us today if you want to know about a career in real estate industry or how you can be a better and more successful property agent.
Looking for a career that'll take you to the next level? Having difficulty to find a breakthrough? Have a chat with us today to discover what you've been missing.
Comprehensive sets of training are available for all our team members. Four levels of training i.e. Propnex program, PNG training, Team Training and Personal one-to-one training for your choosing.
Two mentorship programs to bring you to next level. In business mentorship, we guide you on running your own business. In the Producer mentorship, we guide you on improving your skillset.
Latest Posts from the Blog
🏡 Welcome to Dairy Farm Residences - Your Gateway to Tranquil Living! Continue reading