Cafes around Aljunied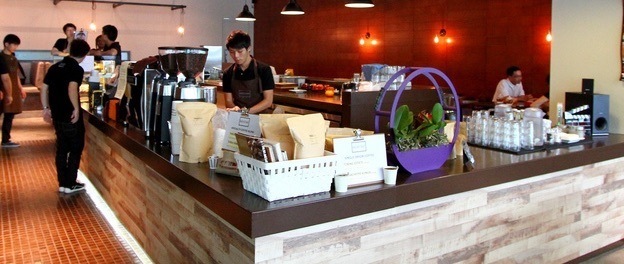 Trendy cafes are coming up everywhere in Singapore especially in private residential areas. Younger crowds are moving to newer residential estates and for these youngsters, they love to hangout in neighborhoods with hip hot spots. The following Google maps indicates the 7 cafe locations around Aljunied area.
[frame src="https://www.mingproperty.sg/wp-content/uploads/2015/10/Cafe-around-Aljunied-map-location.png" link="" target="_self" width="465″ height="365″ alt="Cafes around Aljunied Map Locations" align="center" prettyphoto="false"]
For residents who are living around the area near Aljunied MRT station, they are spoilt for choice as they have plenty of options to choose from. With the new launch property nearby such as Sims Urban Residences and TRE Residences, the wonderful cafes would served as an attraction to lure professionals and expatriates to choose these location to setup their new home when they arrive in Singapore.
This is one reason why investors should consider new private properties in this area.
[table class="table_orange"]
Location Code
Cafe Name
Address
Tel. No
A
A. The Ranch Cafe
71 Lorong 27 Geylang
Tel: 6747 0788
C
C. Backstage Cafe
158 Kallang Way
Tel: 6743 6893
D
D. Egg3 Cafe
231 Mountbatten Road, Block D, #01-06/07
Tel: 6241 3823
E
E. Cafe Melba
90 Goodman Road
Block N #01-56 Goodman Arts Centre
Tel: 6440 6068
F
F. Tian Kee & Co
12 Dakota Crescent
Tel: 6344 8527
[/table]
The Ranch Cafe
The Ranch Cafe is just a few minutes away from Aljunied MRT Stations. It has a fantastic selection of wine from the world over. Very cosy setting that feels very homely and not like a restaurant. Here you will find expatriates chilling out with family and friends over good food and drinks.
Backstage Cafe
An interesting cafe located in an industrial estate. Yes, you heard that right. Industrial estate. As you would expect, the inside has high ceiling and very spacious. Plenty of room to enjoy your meals and your favorite coffee. Even though it's in an industrial area, the cafe surrounding is peaceful and quiet.
Egg3 Cafe
Situated in a not-so-easy to find location, you can find Egg3 Cafe in Block D, Mountbatten Centre. Here you will find a comfortable setting for a nice hot afternoon to enjoy your tea-time breaks. Do not expect to have lots of egg dishes but they serve good chicken wings and satay sausages. Plenty of decor magazines for you to flip-through while you chilled out with friends and planyour next home decor.
Cafe Melba
Amazing ambience, gourmet coffee, and perfect pizzas. These are what comes to mind when you think of Cafe Melba. Located within the arts hub, this Aussie establishment is known for their wood-fire pizzas and homemade cafe staples. It's also a popular weekend brunch spot among the hip crowd. Go have a feast and children will will enjoy big spacious park to play in.
Tian Kee & Co
An old provision shop that turns into a nice trendy cafe. One would have expect it to turn into a local kopitiam but no, it became one hip new style cafe that serves gourmet coffee,and cheese cakes. The signboard still displays the old-school signboard. Do check it out before this concept is given a make-over.