How to become a Property Agent in Singapore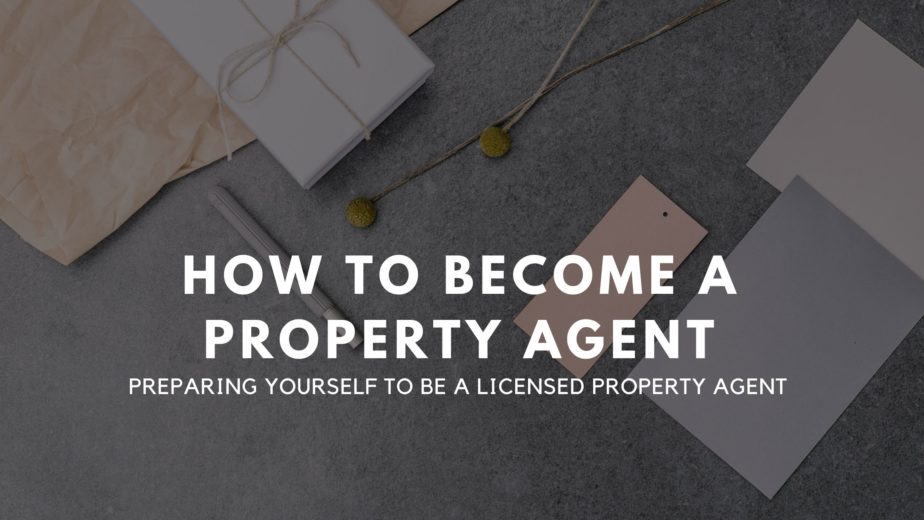 Are you fascinated by the world of real estate? Do you possess strong communication skills and an entrepreneurial spirit? If so, embarking on a career as a property agent in Singapore might be the perfect path for you.
As a property agent, you have the opportunity to assist individuals and families in finding their dream homes or make wise investment decisions.
This blog post will serve as a comprehensive guide to help you understand the steps involved in becoming a property agent in Singapore and set you on the path to success in this dynamic industry.
If you are up for it after reading this blog post, I can be reached via email, WhatsApp, and our contact us page. Just click on the link and I will get in touch.
There are essentially five (5) steps you will need to get through before you can be licensed and start your new career. The five steps are as follows:
Step 1: Meeting the Eligibility Criteria
Step 2: Completing the Real Estate Salesperson (RES) Course
Step 3: Passing the RES Examination
Step 4: Finding a Real Estate Agency
Step 5: Obtaining a License
The following are the descriptions in detail on the five steps you need to take to obtain a license. Let's get started.
Step 1: Meeting the Eligibility Criteria
Educational Qualification
Other Criteria
Residency Status
Age
You must be at least 21 years old
Business owner
Fit and Proper criteria under the Estate Agents Act
No conviction involving dishonesty, fraud, etc. For more details, kindly to refer to www.cea.gov.sg
Step 2: Completing the Real Estate Salesperson (RES) Course
The next crucial step is enrolling in and completing the RES course, which is conducted by approved training providers in Singapore. The RES course covers a wide range of topics, including property laws, regulations, ethical practices, marketing strategies, and financial calculations related to real estate transactions. This comprehensive training equips you with the necessary knowledge and skills to navigate the intricacies of the real estate industry.
If you meet the criteria stated above in Step 1 and any other conditions as required by CEA, you are now ready to take to the second step.
You will need to search and enrol in a CEA approved course provider. There are many choices in the market for you to choose from.
You want to choose one with a reputable RES course trainer, experienced and knowledgeable and have been a trainer for many years. This is important because the course delivery and the knowledge shared is valuable and it can only help you pass the exam successfully.
Passing rates over the years have been getting tougher and tougher as CEA is pushing the standards of real estate agents to be higher. Hence, getting the right training from the right trainer is important.
There are also some subsidies available that you can apply for enjoy some discounts on the RES course.
If you are a NTUC Union member, you could claim 50% of their unfunded course fee. And, there is the Skill Future SG where you can utilise up to $500 for the course fee. All these you can get the details from your course provider when you apply to enrol for their course. Final discounts and subsidy is subject to final approval from relevant organisations.
You can check out the Life Mastery Academy for details about their RES course. You can also find a list of CEA approved course providers here.
Step 3: Passing the RES Examination
Upon completing the RES course, you will need to pass the RES examination administered by the Council for Estate Agencies (CEA). This examination evaluates your understanding of real estate practices, regulations, and the application of your acquired knowledge. With dedication, thorough preparation, and a solid grasp of the course material, you can confidently tackle the RES examination and move closer to achieving your goal.
You must be aware of the following to have an idea of the RES exams, format, fees and so on. The details are as follows:
Exam Syllabus
There's a long list syllabus on what is covered in Paper 1 and Paper 2. You can check the exam syllabus from CEA website here.
Exam Schedule
The RES exams are held three (3) times a year, usually in month of March, July and November over a weekend. The schedule is always subject to changes.
Exam Fees
There are two papers each RES candidates need to pass. Paper 1 and Paper 2.
The fees are as follows:
Paper 1 & Paper 2
SGD 417.30 (inclusive of GST)

Re-takers (Single Paper)
SGD 235.40 (inclusive of GST)
Exam Format
The Real Estate Salesperson (RES) Examination consists of two papers, Paper 1 and Paper 2. The duration of each paper is 2½ hours.
With effect from 2023, the format of both Paper 1 and Paper 2 is as follows:
Section A: 60 multiple choice questions (MCQs) - (60 marks)
Section B: 20 MCQs with reference to one or two case studies - (40 marks)
Duration : 2 ½ hours per paper
Exam Results
The exam results will be sent by the administrator via email address, typically about 4 to 6 weeks after the exam is held.
You have 2 years to complete and pass the RES exams (Paper 1 & 2) from the date of issuance of the RES course completion certificate. Failing which, you will have to start afresh.
Appeals for review must be submitted to the appointed examination administrator
Step 4: Finding a Real Estate Agency
Once you have successfully passed the RES examination, it's time to apply for registration as a salesperson with the CEA. The application process involves submitting the required documents, paying the registration fees, and fulfilling any additional requirements set by the CEA. Upon approval, you will be officially recognized as a registered property agent, ready to embark on your career.
In order to register as a salesperson with CEA, the new RES typically will join a real estate agency. The real estate agency will submit all the necessary forms and documentation to CEA to process the application.
Choosing the right real estate agency to join is an essential step towards establishing yourself as a property agent. Research reputable agencies in Singapore, considering factors such as their reputation, training programs, support systems, and commission structures. Align yourself with an agency that resonates with your goals, values, and offers a conducive environment for your professional growth.
Once the application is received by CEA, CEA will take another 4 to 6 weeks to approve the application upon receiving the application.
Step 5: Obtaining a License
Upon approval, CEA will send a notification to both the estate agency and you. Once CEA notifies the estate agency, they will prepare the CEA card with the estate agency logo on it. And, you can start your business as a real estate salesperson.
Here is a side note about finding a real estate agency.
Selecting an agency to join
There are a couple of things you can do before to finally decide which real estate agency and which team manager you would want to partner with. These two decisions are very important to your success as a real estate salesperson.
The first consideration should be a large organisation. Why is this so? The larger the organisation, the better the facilities, technical infrastructure and agent support you will get.
They will have bigger budgets to ensure the agents receives the best tools and support to conduct their real estate business on a daily basis.
Small, Essential, Focus Team
Joining a big agency will provide you with the necessary tools and training to get you up to speed. You will have the biggest platform with state-of-the-art IT application, the biggest number of new launch projects to work with and you will have the best training courses you can find. This is given.
But for you to effectively leverage on all of the above, you need to be focused. You need someone to focus on your growth and learning. You need to be working with a good mentor and team manager. This is the next important factor to consider. More so if you are a brand new agent, first time getting into the business.
You want to start learning the right approach, right attitude and right skill set. You want to learn to be an ethical agent, professional and knowledgeable. You need a mentor to be very focused on your learning.
You need to be looking at beyond the big-team mindset. PropNex as a company has 11,500 plus agents but within the big organisation, there are many smaller teams with extremely good team managers that can help you grow your business to the next level.
You want to find a team that is able to give you the attention and guidance so you can quickly have a shortened learning curve. This is so you can start getting your income as soon as possible.
Know that working in a large organisation with a small and lean team brings your better result. It is the smaller team in a large organisation that get things done with speed and results. With a big organisation, you can leverage on the infrastructure. Working with a small team in a large organisation gets you the attention and better one-to-one training.
Recruitment talk
For a start, you can start looking around for recruitment talks organised by the various estate agencies and team managers.
These days, you can attend them from the comfort of your home. Since the time on COVID pandemic, many recruitment sessions are now conducted online.
You can register with us here by sending your contact details here. We will inform you of any recruitment talks when there is one.
Talk to Team Leaders/Managers
You can also talk to the team managers direct. Give them a call and set the appointment. Meeting these days can also be done via online. But, it is better if you can have a face-to-face meeting and have the discussion.
Personal meeting is better as you are able to get to know and understand the person you will be partnering with in your new business.
Here, I would like to highlight one important point. Many new agents getting into the real estate industry always have a different perspective and concept.
When you receive your license as a professional real estate salesperson, you ARE now essentially a business owner. You are the entrepreneur. You call the shots.
When you join a team, you are actually not reporting to the manager but your are a PARTNER in the business. You do what it takes to ensure you run a successful business.
The team manager is your mentor to guide you in the right direction and to show you the right practices. The rest is you have to take it upon yourself to work harder and achieve the goals you set for yourself.
Always keep this in mind and you will be so far ahead from the others.
Which Property Agency you should you join in Singapore?
I have created a video on my YouTube channel - Ming Property where I talk about which estate agency a licensed real estate salesperson should join. Click to watch the following video. Let me know what you think in the comments after that. Click "Like" and subscribe to our channel to receive updates related to our real estate industry.
Submit registration
Once you have identified the estate agency and the team manager you want to partner with, we will send you a link where you can input all the necessary data for the application of a RES. These days, the application are done online.All signing and payments can be done at a later date.
The process is also mentioned above and it will take about 4 to 6 weeks to get the approval done by CEA.
The following are the registration fees
Application Fee = $53.50 with GST
Registration Fee = $230 (before June 30) without GST
Registration Fee = $115 (after June 30) without GST
New Real Estate Salesperson
You are now ready to be a New Real Estate Salesperson.
Once you have received the approval from CEA, congratulations! You can now start your new business as a real estate professional.
Do you need to clarify any doubts you may have? Do you have any unanswered questions? We can have a 30-minute discussion, longer if necessary. Make an appointment with me to discuss your career as a real estate salesperson.
If you would like to attend any of our recruitment talk in the near future, drop me a message via the contact us page.
I look forward to hear from you soon.
Francis Lim
"Your Success, Our Priority"