PropNex Star Performer July 2015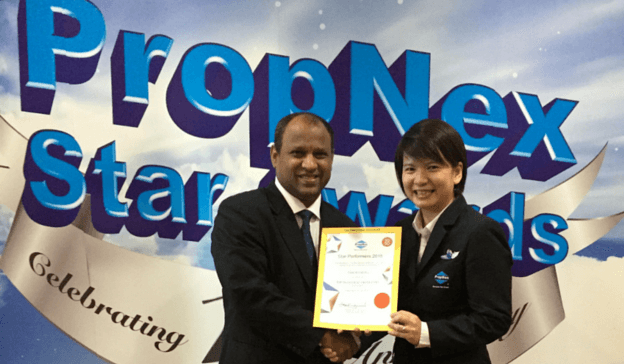 Yes!, We've made it to PropNex Hall of Star Performers.
Since January 2015, PropNex has been celebrating the outstanding performances of successful salespersons. Each star performer will have their photographs featured along the "Hall of Fame" entrance wall at PropNex headquarters.
We were invited to attend the award presentation ceremony to receive the Top 5th Individual Producers for the month of July 2015.
"I am very happy and thankful for the opportunity to join the PropNex's Star Performers Award Presentation at PropNex HQ Office.
This award is made possible with the great support from my family, friends and all of my valued clients who stayed with me throughout the years.
Let's continue to work on creating more opportunities to multiply our assets.
Thank you for believing in me and I will continue to work on finding value buy properties and support you in your journey to building wealth."